"Any time I am out and about [in the city]it is the weekends that are really popping," she said.
Loading
The change in the city's foot traffic comes as office staff continue to work from home, with the Property Council's national monthly office occupancy survey showing occupancy in Melbourne was only 45 percent in October, a slight increase from 41 percent in September.
Theater owner Jason Marriner said there had been an "incredible U-turn" in Melbourne, with a change in the way people used the CBD.
"Theatres have been well patronised, as have restaurants, as have the nightclubs, people coming out – the city seems alive and vibrant over the weekends and in the evenings as well," he said.
"Thank goodness the Melbourne CBD has had a second dimension to it other than just a place of work, because if we didn't have the leisure component, then, frankly, we would have a ghost town."
Marriner said Melbourne's theaters were full, with Joseph and the Amazing Technicolor Dreamcoatwhich opened at the Regent Theater on Wednesday night, A Christmas Carol at the Comedy Theatre, Harry Potter at the Princess Theater and Hamilton at Her Majesty's.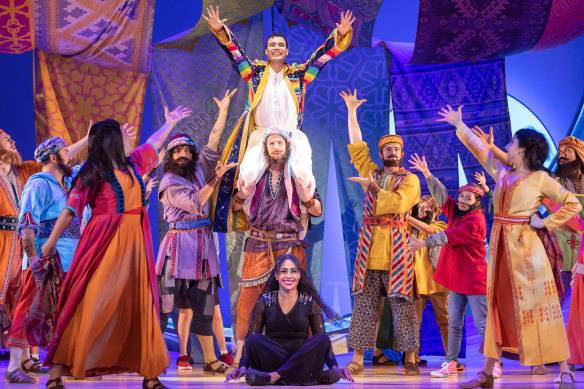 "It just feels like the city is buzzing," he said.
Deputy Lord Mayor Nicholas Reece said Melbourne's economic recovery had been patchy, but strong figures were coming from planning approvals, pedestrian activity data, retail leases and new hospitality venues.
"Melbourne has seen this phenomenon before," he said. "The recession of the 1990s caused an enormous amount of heartache through business closures and job losses. But it was followed by an extraordinary period of innovation and new business activity."
Reece said Melbourne's status as a global city could be traced back to that period, when small bars opened across the CBD and inner-city living took off, with people moving into converted factories and office buildings.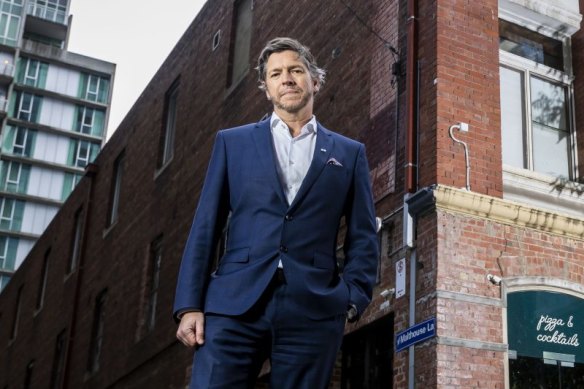 "There is every reason to think Melbourne is going to see another economic renaissance like this," he said. "There has been a record number of new hospitality venues open this year and there is a huge buzz around the business startup scene."
However, restaurateur and chef Shane Delia warned a vibrant weekend economy was not enough to sustain city businesses.
Delia opened bar Jayda last month but said it wasn't a good time to launch a new venue. "I think it's a really bad time. I think we are in for a world of f—ing pain for the next few years," he said. "It's the third week of November and our restaurants are not even full – it should be bustling now."
Delia said he opened Jayda despite his pessimism because he had been waiting for the space for 10 years and "opening restaurants is not always rational".
He said he and other city venue owners were struggling to cope with a reduced trading week because of people working from home.
"Everyone wants to come in on Friday and Saturday, which is great, but Monday, Tuesday, Wednesday are hard times at the moment," he said. "I don't think it's great for restaurants, I don't think it's great for business. I think it's going to be a tough couple of years ahead of us.
"We need the city and the city needs us, and we need to support it more than just Friday and Saturday when it suits us."
The Morning Edition newsletter is our guide to the day's most important and interesting stories, analysis and insights. Sign up here.